With over 500,000 Covid-19 screenings processed to date, eWaivers is the leading technology provider of Covid-19 screenings for businesses and sports associations across Canada. Our turn-key service is the easiest way for companies to address their Covid-19 screening requirements.
A few of our happy customers....
White glove service offering....
o No long term contract, all services are month-to-month
o Fully managed, turn-key solution
o Screenings are processed online, no need for managing paper
o Screenings can be completed on mobile device
o All submissions are captured in centralized database
o Branded service offering, that is customizable
o Customer support, via phone or email
o Fully compliant with Ministry of Ontario's guidelines
Contact us to get started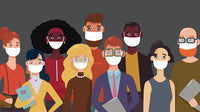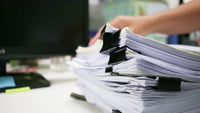 Is paper the best way to go?
With hundreds -- potentially thousands -- of employees  wanting to access their work environment on a daily basis, does forcing people to fill out paper forms really make sense?  Once everything is printed, filled out and submitted, who is going to manage all of these printed forms and where are they all going to be stored?  
Manage everything online....
By leveraging the eWaivers service offering, organizations are able to facilitate their daily Covid-19 screening by using our online tool that can be accessed on their cell phone or computer.  Once the online form is submitted, all the data on the form is stored securely, and is easily accessible at any time. 
Contact us to get started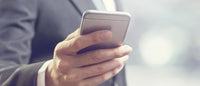 Benefits of single repository....
In the event that there is a Covid-19 incident at any of the facilities, the eWaivers application enables organizations to quickly identify who was in the facility at a specified date or time, making it very easy to do any contact tracing.  eWaivers can produce a detailed report based on any of the data points required on the Covid-19 screening form.
100% customizable....
We realize that every organization may have specific requirements when it comes to their Covid-19 screening tool.  The eWaivers platform is 100% customizable, so the online form can be deployed with whatever information the association requires.
Contact us to get started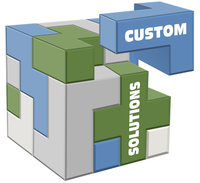 Fully Managed....
eWaivers is a fully managed service offering that enables organizations to leave the heavy lifting to us.  You can depend on us for everything from building the online form, managing the platform, providing reports and customer support.  eWaivers is a one-stop-shop for implementing and managing your Covid-19 screening tool.
Keep your employees and customers safe with quick, non-contact, facial temperature checks....
Our temperature screening devices are easily installed at building entrances to reduce the risk of Covid-19 symptomatic individuals from entering the premises.
Our system quickly measures the temperature of
customers and staff entering your premises to confirm if they have a fever. The device uses a simple stop-go, red-green
light system. Where users have a normal temperature a
green light is visible and an audible message is delivered.
Where users have an elevated temperature a red light is
visible, an audible message is delivered and a warning alarm
sounds.
Users are screened in less than a second, avoiding
congestion at your business entrance. The device
also screens users wearing a face mask, so their is no requirement to remove your mask at any time.

Another solution from eWaivers to assist businesses to reopen their offices safely.
Contact us to learn more

Fully compliant with the Ministry of Health's "COVID-19 Screening Tool for Workplaces" requirements....
We have developed an online screening service, that has been modified based on the February 26, 2021 guidance from the Ontario Government, that addresses the mandatory screening requirements for workers and essential visitors in Ontario.
Version 4 – February 26, 2021
Case Study: Hockey Canada's Return to Hockey....
eWaivers has helped hockey associations across Canada address their Covid-19 screening requirements. Contact us to learn more.
See a sample of our Covid-19 Screening Tool
We would welcome the opportunity to learn more about your organization's requirements and to share some examples of how we are helping businesses and sports organizations address their Covid-19 screening requirements. 
Contact us to get started